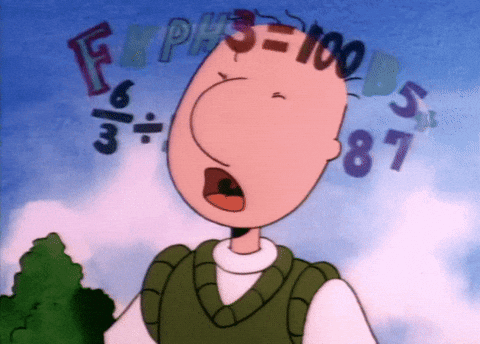 Sources: Nickelodeon, Study International
Results of a recent survey suggest that 64% of students rate their stress level while studying at 7 out of 10. Leading causes of stress among students were due dates, exams and the need to balance school work with personal time. Students studying abroad face even more challenges when taking into account factors like culture shock and being away from home. So to help everyone better manage the stresses they might be facing, here are some tips.
Communicate Your Emotions: Writing about your feelings can help manage stress. Sometimes though, you might just need someone to listen to you. Don't hesitate to contact family and friends back home if you're in need of someone to share with.
Remain Organized: Managing your schedule allows you to take control over your time. By making sure there is time to spend with friends and not leaving work to the last minute, you can better navigate your busy course syllabus.
Take Care of Yourself: Eat healthy, sleep well and get regular exercise. While these things might seem simple, they each are vital in helping our bodies and minds manage stress and maintain themselves.
Be Mindful: Maybe you don't practice yoga. That doesn't mean you can't still find a quiet place to relax and unwind for a while. It is important to give your brain a break now and then.
Take It In Stride: A little pressure can be a source of motivation. Learn how to use it to propel you forward. Remember not to push yourself too hard though.