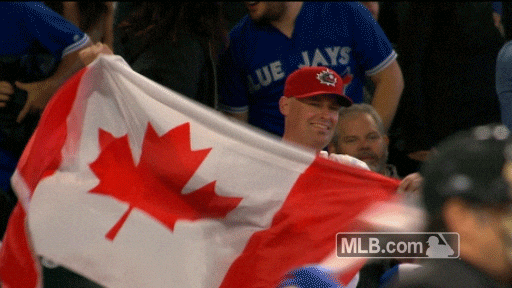 Source: Study International | Image: GIPHY
Recent years have seen Canada rise in popularity as a study abroad destination for overseas students. In fact, reports indicate that the number of international students in Canada elevated by a staggering 154% between the years 2010–2018. This is largely because the federal government sees foreign students as beneficial to the country. These students are capable of helping fill skills shortages while also adding cultural diversity to the nation.
International students are attracted to Canada for a wide range of reasons. It is seen as tolerant and offers several programs that help students find success in the country after they graduate. The education system also happens to be world-class and more affordable than other popular study overseas destinations. Several Canadian colleges and universities are can be found ranked among the best in the world.
Community colleges are also a worthwhile, yet lesser known, option for international students looking to pursue higher education in Canada. They offer reduced class sizes and often boast a greater sense of community than larger institutions. Canadian community colleges also serve as a stepping stone for any students who may wish transfer to a university or graduate school later in their academic career.