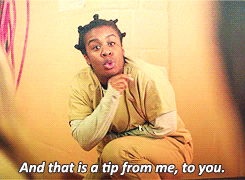 Source: Orange Is the New Black, Nerd Wallet
A student who made the decision to travel abroad and pursue higher education recently published an article highlighting some of the things I wish he had known prior to beginning his journey. We recommend it to students looking to study in Canada who are in need of a few extra tips.
Location Isn't Always Everything: Regardless the campus you choose, you're going to find ways to enjoy yourself. Book a campus tour, see the institutions you like and don't stress out about whether every single second of your time spent there will be perfect.
Know Why You Want to Study Abroad: Ask yourself what you truly hope to get out of your time abroad. Are you aiming to gain international experience to benefit your career or explore a new part of the world while seeing the sites? Knowing this will help you make decisions going forward.
Get a Travel Rewards Credit Card: Many credit cards and financial institutions will charge you extra fees for overseas transactions. Finding a credit card that avoids this situation while helping your earn cash back on travel related purchases will help your savings last the duration of the trip.
Take Less Pictures: Experiencing the place you're studying in doesn't have to go hand-in-hand with snapping hundreds of photographs. Try to explore while doing less picture taking. Instagram likes are fine but having stories you can tell is always better.
Leave the City: Don't be afraid to stray from the beaten path from time to time. Big cities and tourist attractions will likely be the first places you want to visit but remember that smaller towns have plenty of charm too.