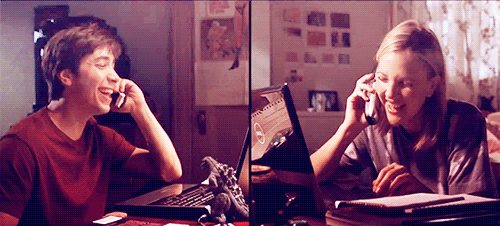 Source: Study International
Studying in a foreign country can be one the the greatest adventures you ever experience. If you're in a relationship with someone you care deeply about though, the journey may not be an easy one if you're going alone. Long-distance relationships are often believed to be stressful for all parties involved but they aren't impossible to manage. Here are a few keys to surviving your study abroad experience with your relationship intact.
While it's hard leaving those that you care about, you might feel worse if you skipped your trip abroad entirely. International experience can change your life and missing an opportunity of such magnitude would be unfortunate.
Patience and communication are key. Social media makes it possible to stay in touch with people back home but issues like time zones and Wi-Fi connectivity can get in the way. You have to be patient and understand that even when your schedules do align, things may not always go according to plan.
When you get the time to talk, don't hold back what you're feeling. If school is difficult or you're having a hard time adjusting to your new environment, share that. Be prepared to listen to their feelings as well. You'll both have good days and bad days and being with each other throughout each is important.
Over-sharing can be an issue if you aren't careful. Saying "good morning" and "good night" is one thing but continuously clutching your mobile device in an attempt to stay in touch can come off as clingy. Remember that you're on an international adventure and your significant other most likely wants you to experience it to the fullest.
While seemingly daunting, long-distance relationships can improve communication skills and teach independence. As long as you both aren't afraid to put in the required effort to make it work, a long-distance relationship is another test you can pass while you study abroad.